Team
Consulting4Growth is a network of business professionals and former management consultants, who worked together and are capable of running consulting engagement in a seamless manner. The team members will be presented to the client upon request.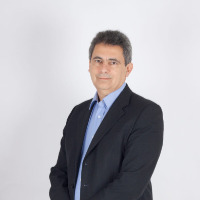 Sherif El-Henaoui is a multi-cultural ideator, business leader, certified coach, generalist in management, strategist and changer. By education he is an electrical engineer holding a Ph.D. in Telecommunications with 25+ years of professional experience and 10+ years of senior management tenure.
In his career he did research and teaching in academia, worked as a network designer for a world-leading telecommunication carrier, a consultant at McKinsey, a pre-sales strategist for a leading CRM software vendor and a global marketing leader for a B2B multinational manufacturer in Industrial Automation.
He was involved in two acquisitions around wind energy for the renewable energy sector. He followed his passion of Services and co-found a new business sector, developed and implemented a strategy for a 150+m$ business applying servitization with a customer-focused innovation approach.
Sherif sees himself a world citizen who lived in Germany, Egypt, France, Italy and Switzerland and also worked in over 20 countries in all regions and major economies.
Sherif's purpose is inspiring clients to contribute towards a fair business ecosystem where we do what we believe is right and are satisfied with how we do it. His vision is to revolutionize the working ecosystem.
He works with a network of partners to better offer the C4G services.
Sherif lives in Switzerland with his family near the Italian border.